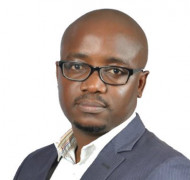 Felix Adamu Nandonde
Member
Felix Adamu Nandonde
is a Lecturer in Marketing, at Sokoine University of Agriculture, Morogoro, Tanzania. Felix has graduated with PhD in Business Economics from Aalborg University in Denmark, an MSc from Newcastle University-upon Tyne, UK and Bachelor of Business Administration from Mzumbe University, Tanzania.
He teaches undergraduate courses:
Business Communication and Business Strategy and Management Strategy for MBA Evening.
He also teaches International Marketing of Agribusiness Products for MBA-Agribusiness.
Mr Nandonde was the Executive Coordinator of AB Consult a consultancy firm based at the School of Agricultural Economics and Business Studies at Sokoine University of Agriculture in Tanzania.
Richard Adu-Gyamfi
Member
Richard Adu-Gyamfi
provides research and project management expertise to the Research Africa Network (RAN). With other members of RAN, he was instrumental in securing a grant to conduct Africa-related research for the United Nations University – World Institute for Development Economics Research, Finland. He obtained his MBA and PhD in small and medium-sized enterprise (SME) development at the Leipzig University, Germany. At the same university, he was the project manager and coordinator of the African German Entrepreneurship Academy and the Intelligence for Innovation Africa Network respectively. Prior to postgraduate studies, he worked at the University Printing Press at the Kwame Nkrumah University of Science and Technology in Ghana, where he also obtained a Bachelor Degree in Publishing Studies. He is a member of the Academy of International Business, Africa Good Governance Network. Richard Adu-Gyamfi is currently an international consultant at the International Trade Centre in Geneva, Switzerland.He has keen interest in matters related to entrepreneurship, SME development and international business in Africa.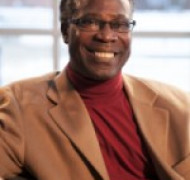 Pr John Kuada
Member
John Kuada
is Professor of International Management in the Department of Business and Management, Aalborg University. He holds
two doctorate degrees – a PhD from Copenhagen Business School and Dr. Merc. from Aalborg University.
He has been with Aalborg University since 1990 and was the director of the university's MSc degree programmes in International Business and International Marketing from 1994 to 2013.
Professor Kuada has done research in such areas as enterprise development, strategic management, export marketing, international marketing, leadership, and intercultural management. His empirical investigations have been done mainly in selected African countries and in Denmark. He is the founder and editor of African Journal of Economic and Management Studies(AJEMS), published by Emerald. He was also the founder and former editor of African Journal of Business and Economic Research (AJBER).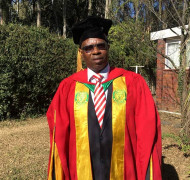 Madei Mangori
Member
Dr Madei Mangori
is an Organisational Development and Management Consultant based in Gaborone Botswana.
Madei graduated with PhD in Business Management from Aldersgate College Philippines, an MBA from Buckinghamshire Chilterns University UK, a postgraduate diploma in management, post graduate certificate in management from the same university and a Bachelor of Science (Politics and Administration) honours degree from the University of Zimbabwe.
Madei has over 33 years organisational development  training and consulting experience spanning government, parastatals, Non-Governmental Organisations (NGOs) and the private sector.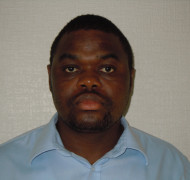 Pr Simplice Asongu
Member
Professor Simplice Asongu 
holds a PhD from Oxford Brookes University and is currently the Lead Economist and Director of the African Governance and Development Institute (Yaoundé, Cameroon). He is also a:  Senior Research Fellow at the Africa Growth Institute (Cape Town, South Africa); PhD Supervisor at Covenant University (Ota, Nigeria), the University of Ghana (Accra, Ghana) and Midlands State University (Gweru, Zimbabwe); DBA Supervisor at Management College of Southern Africa (Durban, South Africa) and Research Associate at the University of South Africa (Pretoria, South Africa), University of Buea (Buea, Cameroon) and Oxford Brookes University (Oxford, UK). He is also Associate Editor in some journals including the Journal of Economic Surveys, the Journal of African Business and the International Journal of Education Economics and Development.